Solution-Based Consulting Services
Coal mining is a unique industry, especially in underground mining.  Miners operate equipment in seam heights from 28" to 20' with equipment weighing over 70 tons. Company officials and regulatory agencies continuously work to make mines safer. New safety standards can require equipment upgrades and more technologically advanced equipment.
Equipment can last over 30 years and machine components (electrical, hydraulic & mechanical) become outdated and obsolete.
CBS consults with customers to solve these problems.  With our 3D animation, 3D printing and other CNC capabilities we present the customer with a conceptual design or model that puts things in perspective so that the final product is what they expect.
Chief Engineer – Jerry Piercy, COO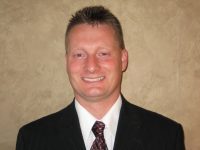 Jerry Piercy received a B.S. in Mechanical Engineering from WVU Tech and quickly became a lead designer of underground coal mining equipment before going to work in underground coal mines, starting with operating equipment to managing coal companies. Jerry eventually came back to his passion of designing, building and selling coal mining equipment. Shortly after Sago Jerry worked with the WV Mine Safety Task Force to help bring refuge alternatives to the underground mining industry. Jerry is also responsible for designing various types of rockdusting and mobile equipment operating in the field today and understands the sense of urgency that coal companies require.
View Our Safety Solution Projects
Emergency Ladder
A truck with a gross weight of 550,000 lb that was used to haul rock on a surface strip job caught fire.  The operator exited the cab to escape but the primary escape was blocked.  The operator jumped from the machine, falling 12' – 14' and was injured.  CBS was contacted and an emergency escape ladder was designed that can be quickly mounted on virtually any haul truck.
Universal Heavy Equipment Tow Bar
A customer contacted CBS to design a tow bar for large trucks on strip jobs that are used to haul coal.  Towing 130,000 lbs with the use of chains is not safe, so CBS Engineers designed a tow bar that can be mounted on a grader and stowed away when not in use.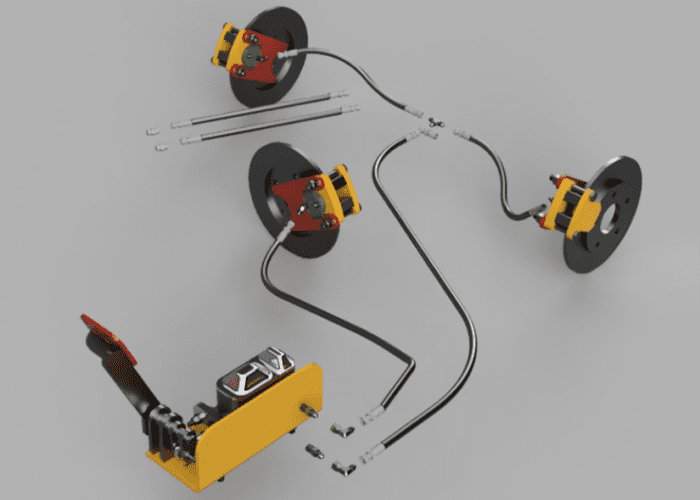 Rubber Tire Personnel Carrier Disc Brake Upgrade Kit
A coal company had an accident where a miner was driving an underground 2 passenger rubber tire mantrip up a 12% grade.  The drive shaft connected to the speed reducer braking system broke, leaving no back-up braking system.  The mantrip rolled backward, hitting the rib and ejecting the miner.  The miner sustained a broken leg.  As a result, CBS designed a back-up braking system that can be retrofitted to the majority of rubber tire mantrips.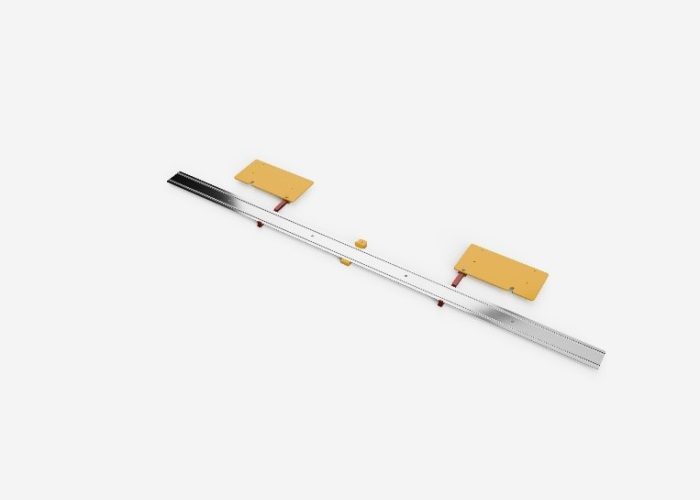 ATRS Strap Holder Kit
Miners were risking injury while hoisting roof straps to the roof by hand.  CBS designed an ATRS strap holder kit that can be mounted on virtually any roof bolter canopy, using the hydraulic lifting capability of the machine to lift and hold the straps against the roof while installing roof bolts.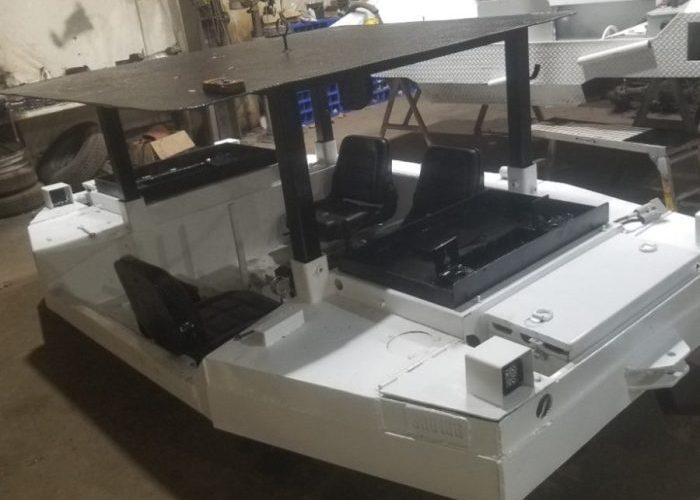 Rail Personnel Carrier AC Controller Upgrade Kit
Most underground mining equipment is battery powered.  DC electric motors and being obsoleted and replaced by AC motors. CBS is designing a DC to AC field replaceable motor and controller conversion kit for small rail mining vehicles commonly referred to as Tubs.